Erling Haaland has had incredible muscle development for over a year to become one of the best strikers in the world.
Erling Haaland was originally a offspring with both parents pursuing a sports career. His father, Alf-Inge Haaland, was a professional footballer in the Premier League, while his mother was a long-distance champion in Norway, Gry Marit.
Right from the age of 6, Haaland showed his talent in playing sports when he broke the long jump record at his age when he achieved 1.63m. This is the beginning of an incredible physical transformation of Haaland.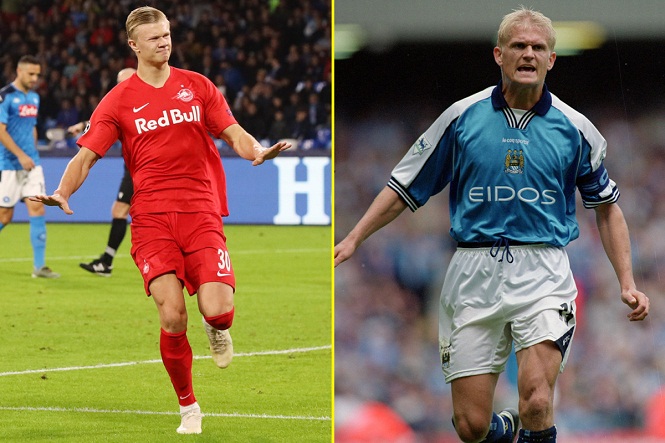 From a skinny boy, Haaland has transformed into a true giant on the pitch with a height of 1m94 and weight 87 kg. But interestingly, Haaland can still run at a maximum speed of 36 km / h, equal to the speed of a track athlete at a distance of 60m.
Borre Steenslid, a physical coach who worked with Haaland in Molde when the 17-year-old said, "Erling's body meets training requirements very well because his genome is very special. Do you believe it? He gained 12 kg of muscle in just 15 months. It's crazy and unbelievable right?".
In addition to following a strict diet, Haaland also dived into exercise like crazy to strengthen muscles. Coach Steenslid shared with Molde players an anecdote like this.
"Erling loves attending buffets and his plate can be called a mountain of food… I'm the one who designed the exercises for Erling and one of them was punching sandbags. But I didn't expect Erling to break a sandbag into two pieces one day".
At RB Salzburg, coach Jesse Marsch even had to ask Haaland to go home early to avoid this player from overtraining injury. After stressful and exhausting training hours, Haaland will meditate to relieve stress and help to relax.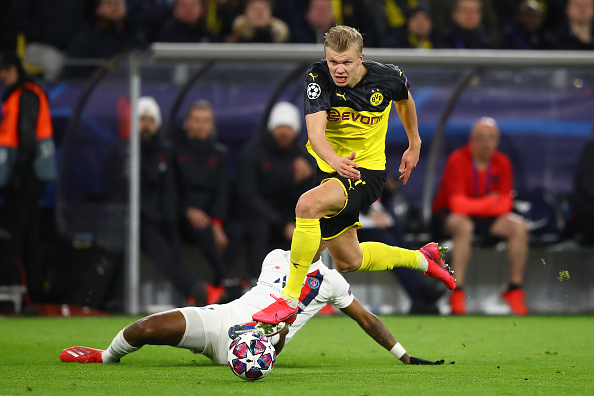 The Norwegian striker also used a special glass to filter the blue light from the phone screen and TV, stimulate the body to produce melatonin and help Haaland sleep better. A good night's sleep has a great effect on the muscle recovery process of young Norwegian strikers.